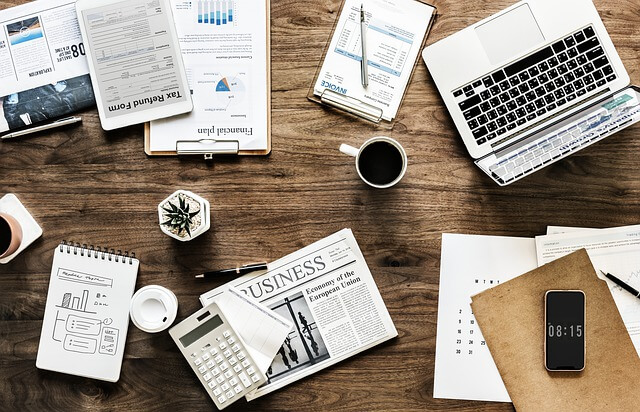 10 ways to increase your online presence
Every small business needs a strong online presence. Even if you don't conduct your business on the web, your customers will still expect to see you online. If you're not easily visible, you're losing out on a crucial opportunity to engage with customers, increase your customer base and push sales. Here are 10 simple tips to help you boost your online presence:
1. Create a Great First Impression
People make snap judgements. In fact, it takes less than a second for users to form an opinion about your website that determines whether they'll stay or leave. Most of these first impressions are based on design; the look and feel of the website.
That's why it's time to bring in the experts. A graphic design company with web experience will deliver a professional website that instantly makes a good impression.
2. Insist on User-Friendly Design
You'll probably have heard of UX (User Experience). It's the buzz word in website design for a reason. It's all about improving your customer's experience while they're on your website. Ultimately, it doesn't matter how good your website looks if people don't how to interact with it.
A good UX will deliver a smooth customer journey, right up to the point of sale. It'll also improve your search engine rankings, as an extra bonus.
3. Make it Mobile-Friendly
Smartphones are beginning to take over from computers as the main way people access the internet. So it's no surprise that having a mobile-friendly website has become a key part of having an online presence.
What is a mobile-friendly site? It's a responsive design that adapts the display to the visitor no matter if they are using a desktop, tablet, or mobile phone. A professional web design company will be skilled at creating responsive websites.
4. Prioritize SEO
SEO (Search Engine Optimization) is all about increasing both the quantity and quality of your website traffic through search engine results. At the heart of it is a strong understanding of your customers; the answers they are seeking, the words they are using and the information they want.
If it's done correctly, your company will be at the top of the search engine list and your business will thrive. Again, it's one for the experts.
5. Blog Regularly
A regular blog is an easy and effective way to drive traffic to your site, enhance marketing efforts and attract new customers. It's a great way to improve your SEO rankings with new and relevant content. It's also a powerful tool to enhance brand awareness.
A good blog will put across your company personality and ethos, as well as selling your products. The key is to post regularly to keep your audience engaged.
6. Embrace Social Media
Social media is the easy route to increasing your business visibility. A simple social media strategy will significantly boost your brand recognition and build a wide audience.
Interaction and networking are at the heart of social media. The more you can communicate with your audience, the better your chances of pinning down a sale. Once you've connected personally with a customer, you'll see brand engagement go through the roof.
7. Post Valuable Content
Let's be honest. There's a lot of useless information out there on the web. If you can ensure that your content has real value and meaning for your intended customer, you're already winning.
If you are adding value, your services are more likely to be shared, increasing your visibility. Regular, fresh content also signifies that your website is up to date and relevant, increasing your online authority.
8. Link Your Profiles
You may think that your personal and business profiles should be kept separate. Well, think again. By having two separate accounts, you are splitting your target audience and effectively halving your impact.
LinkedIn, Pinterest and YouTube are all good places to merge the personal and professional to the greatest effect.
9. Advertise on Social Media
Advertising campaigns on social media are incredibly effective. Expertly targeted at your specific audience, they can generate incredible increases in your page views and your resulting sales.
A strong logo is key to running an effective campaign and boosting your online presence. Use a logo design service to make sure your logo is working as hard as it can for your brand.
10. Use Web Directories
There are many free web directories online, who will help you reach out to your target audience and generate more web traffic.
Web directories will generate inbound links to your website, which helps to boost your SEO rankings. There are numerous business domain directories out there to choose from. A professional web company will know which web directories have the most traction.
Ultimately, creating a strong online presence is one of the most important investments that a business can make. So don't short change yourself. To learn more about web design clients can trust, and how we can help you and your business, then get in touch with us today.