Make your products look the business.
Keeping your branding consistent and tidy is key for any business. Professionally printed labels help to keep everything in your shop, office or warehouse neat and attractive, and make organising your stock much simpler. Affixing consistent labels to your products make them look far more desirable and well presented.
Wimbledon Business Studio can design and print consistent branded labels for businesses across the UK at affordable prices.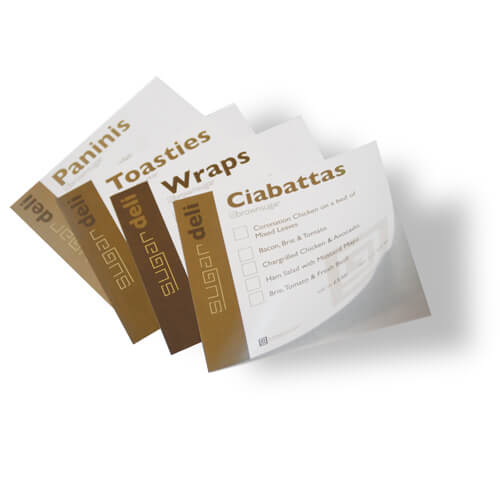 NEED HELP WITH YOUR DESIGN?
Our in-house graphic design team is here to help with all your graphic design needs, be it page layout for a catalogue or an eye catching one-off design for a leaflet, poster or banner. Graphic design briefing is one of those things best done face to face so why not book a meeting with one of our design team, we'll get an understanding of your requirements and provide you with an estimate.
Creating your own design? Is your artwork print ready? Have you got bleed? Is it CMYK? Confused? Download our handy artwork guide to help you out.