Promote your business at conferences and in meetings.
A notepad customised with your logo, branding and information is a great way to promote your business at conferences and in meetings. Even in today's digital age, people still value the act of jotting notes down on paper. Use them for yourself and your staff or leave them with clients; they'll keep your branding and details in mind long after you've left.
Wimbledon Business Studio create bespoke – and eminently useful notepads for all purposes. Why not create a staff notepad with helpful reminders throughout to help them through their day?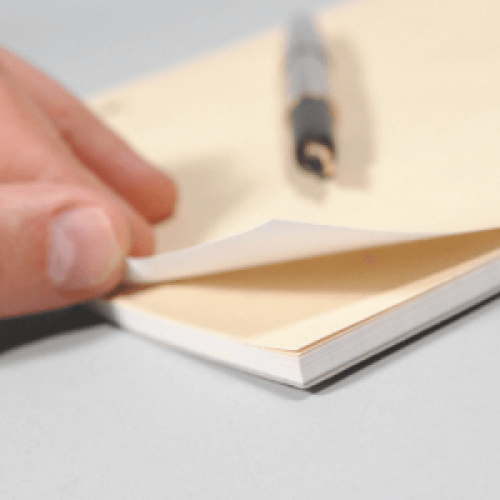 NEED HELP WITH YOUR DESIGN?
Our in-house graphic design team is here to help with all your graphic design needs, be it page layout for a catalogue or an eye catching one-off design for a leaflet, poster or banner. Graphic design briefing is one of those things best done face to face so why not book a meeting with one of our design team, we'll get an understanding of your requirements and provide you with an estimate.
Creating your own design? Is your artwork print ready? Have you got bleed? Is it CMYK? Confused? Download our handy artwork guide to help you out.