A durable, cost effective way to print and bind your document.
At Wimbledon Business Studio, we design, print and bind documents for a wide array of purposes and across many different industries. Comb binding using plastic binding 'combs' is one of our most cost effective and sturdy methods of binding.
Comb binding is ideal for reports, recipe books, proposals, dissertations, presentations, scripts and so much more. Card or acetate covers can be added for extra durability.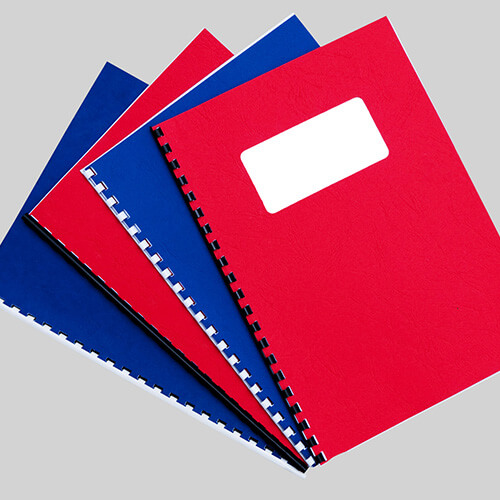 NEED HELP WITH YOUR DESIGN?
Our in-house graphic design team is here to help with all your graphic design needs, be it page layout for a catalogue or an eye catching one-off design for a leaflet, poster or banner. Graphic design briefing is one of those things best done face to face so why not book a meeting with one of our design team, we'll get an understanding of your requirements and provide you with an estimate.
Creating your own design? Is your artwork print ready? Have you got bleed? Is it CMYK? Confused? Download our handy artwork guide to help you out.