Keep your customers coming back.
When you make an appointment for a customer or client, it pays to help them remember the details. Missed appointments can cost time, money and cause bad feeling. Appointment cards are a fantastic way to remind your customers of their next visit which in turn helps your operation run more smoothly and efficiently.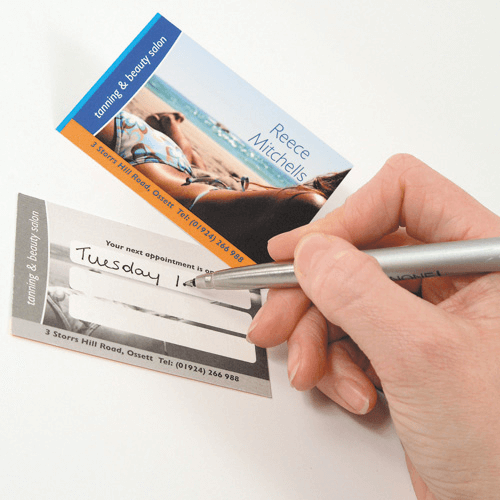 NEED HELP WITH YOUR DESIGN?
Our in-house graphic design team is here to help with all your graphic design needs, be it page layout for a catalogue or an eye catching one-off design for a leaflet, poster or banner. Graphic design briefing is one of those things best done face to face so why not book a meeting with one of our design team, we'll get an understanding of your requirements and provide you with an estimate.
Creating your own design? Is your artwork print ready? Have you got bleed? Is it CMYK? Confused? Download our handy artwork guide to help you out.