Outdoor Banners – Windproof
Don't let the weather spoil the party.
Windproof banners are the smart choice when hanging a banner in an especially windy location. If your banner doesn't have its back to a solid surface then we'd always advise a windproof mesh banner to ensure the weather doesn't tear it to shreds.
Wimbledon Business Studio prints outdoor banners on fine PVC Mesh, allowing 25% Air-flow plus light to pass through to the other side. The result? An outdoor banner that moves and shifts with the wind and never gets tattered or destroyed.
Our printing process creates crisp and vibrant images will portray your brand in best possible light.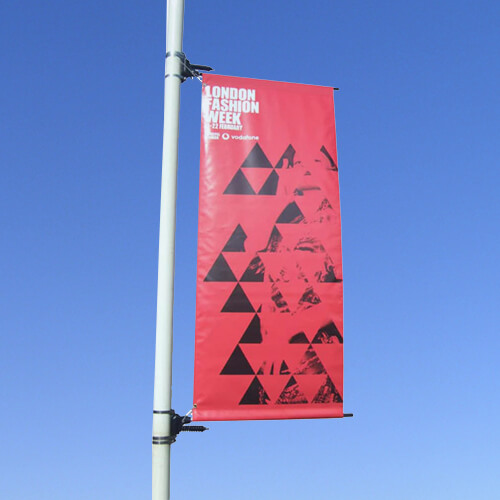 NEED HELP WITH YOUR DESIGN?
Our in-house graphic design team is here to help with all your graphic design needs, be it page layout for a catalogue or an eye catching one-off design for a leaflet, poster or banner. Graphic design briefing is one of those things best done face to face so why not book a meeting with one of our design team, we'll get an understanding of your requirements and provide you with an estimate.
Creating your own design? Is your artwork print ready? Have you got bleed? Is it CMYK? Confused? Download our handy artwork guide to help you out.