Customised to enhance your branding.
If you sell your products in a retail environment, you'll know that swing tags can make for smart and savvy branding. Your swing tags display important information to customers and are particularly prominent in the style and fashion industry; swing tickets are a pivotal element for successful branding.
At Wimbledon Business Studio, we design and print a wide variety of different swing tag styles. We can add your logo and branding to the tags, and they are printed in full colour on both sides of the tag.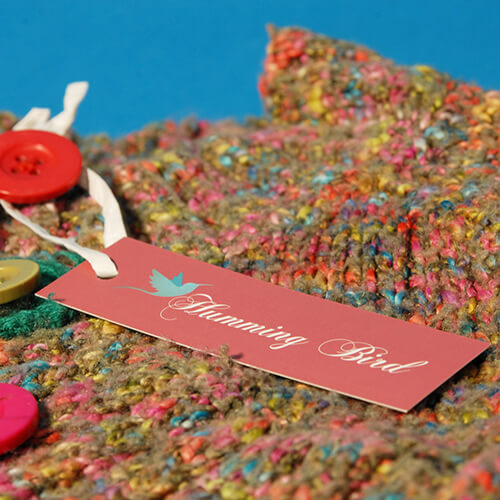 NEED HELP WITH YOUR DESIGN?
Our in-house graphic design team is here to help with all your graphic design needs, be it page layout for a catalogue or an eye catching one-off design for a leaflet, poster or banner. Graphic design briefing is one of those things best done face to face so why not book a meeting with one of our design team, we'll get an understanding of your requirements and provide you with an estimate.
Creating your own design? Is your artwork print ready? Have you got bleed? Is it CMYK? Confused? Download our handy artwork guide to help you out.