Barriers don't have to be boring.
Barriers might be necessary but they don't have to be mundane; street barriers offer a unique opportunity to display your message to a captive audience.
Wimbledon Business Studio design and print street barriers that will send a much more welcoming message and promote your business at the same time. Don't waste any opportunity for branding – let us help you transform this wasted and unattractive space into something truly eye-catching.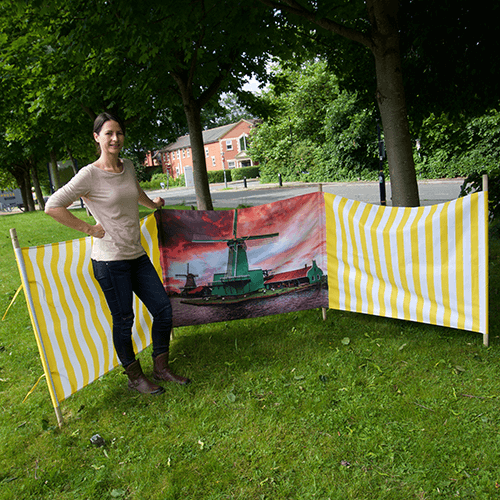 NEED HELP WITH YOUR DESIGN?
Our in-house graphic design team is here to help with all your graphic design needs, be it page layout for a catalogue or an eye catching one-off design for a leaflet, poster or banner. Graphic design briefing is one of those things best done face to face so why not book a meeting with one of our design team, we'll get an understanding of your requirements and provide you with an estimate.
Creating your own design? Is your artwork print ready? Have you got bleed? Is it CMYK? Confused? Download our handy artwork guide to help you out.